5 Canadian Prospects UFC Could Sign For UFC On Fox 30: Calgary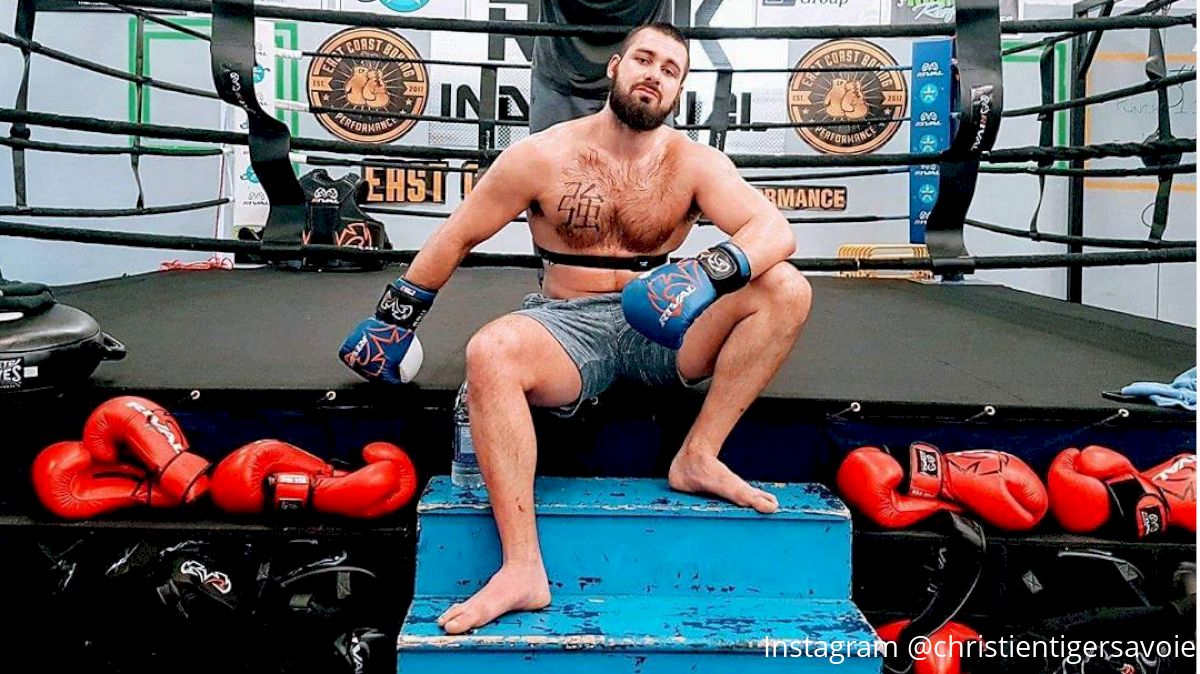 By Nolan King
---
This August, the UFC travels north of the U.S. border for the first time in 2018, bringing the much-anticipated rematch between Dustin Poirier and Eddie Alvarez to UFC on FOX 30, live from Calgary, Alberta, Canada.
The card is stacked from top to bottom with some of the world's best talent. While there are a handful of Canada's established fighters participating in the night's face-bashing festivities, no new talent has been brought in from the regional scene.
The question of "why?" really has no definitive answer. However, the largest Canadian promotion, TKO, certainly plays a large role in obstructing top talent from signing to the pinnacle promotion in all of MMA.
TKO MMA's exclusive contract deals have kept fighters from signing with the UFC, most notably heavyweight champion Adam Dyczka and bantamweight champion Jesse Arnett, who seem more than ready for their shot inside the Octagon.
In MMA, though, one thing is certain: Fighters will get injured. Short-notice replacements are a common need, and regional competitors should be ready to pick up the phone at any time.
Here are the top five fighters you could see be picked up this summer from "The Great White North."
5. Teddy Ash | LHW | 28 y/o | 11-3 | Calgary, Alberta
Let's be honest: Not many people are aware of just how good Teddy Ash is. The main reason is the lack of fight tape out there. Clips here and there have popped up on Facebook, YouTube, Twitter, and other social media sites, but there really isn't much else on the guy.
Usually, a fighter lacking fight tape would be excluded from our FloCombat lists. However, Ash has some intangibles working in his favor.
From what we have seen, Ash is a strong, athletic light heavyweight with heavy hands. The 28-year-old Calgarian has eight finishes in his 11 wins, with seven knockouts in that timeframe.
Impressive? Absolutely. Unheard of? No.
So what separates Ash from the bunch of fighters excluded from this very list for lacking fight tape? Two things: resume and weight class.
The Skinny
Despite being on a smaller regional circuit in Western Canada, Ash has fought a who's who of tough opposition.
Unified MMA has provided Ash with quality opponents throughout his tenure, including top American prospect Cameron Olson, Ryan Bader protégé Kobe Ortiz, and UFC veteran Victor Valimaki.
Ash passed these tests with flying colors, displaying both his knockout power and 25-minute cardio abilities.
The UFC light heavyweight division is always in need of new prospects. And to be quite honest, there aren't a whole lot of names in North America who even deserve a chance to show the UFC brass they belong in the UFC.
With the UFC coming to Calgary in July, Ash would be a perfect local face to bring in to the promotion. He'll need a little bit of luck as the event is almost filled, but we've seen much crazier in this wild sport of MMA.
4. Christien Savoie | MW | 25 y/o | 6-0 | Saint John, New Brunswick
He may be an unfamiliar name to mainstream fans, but Christien "Tiger" Savoie is well known to UFC matchmakers Mick Maynard and Sean Shelby.
A few weeks ago, the 25-year-old fighter was offered a shot on this summer's sophomore season of Dana White's Tuesday Night Contender Series. Unfortunately, the highly sought opportunity came at an unfortunate time. Savoie was still healing up from an injury and had to ultimately turn down the UFC's offer.
Over the span of his six professional bouts, Savoie has four finishes—all of which came via TKO. In his most recent bout, Savoie defeated Nick Naccarato by knockout in just 124 seconds.
The Skinny
Savoie is young and versatile in his weight, competing at welterweight, middleweight, and light heavyweight. That's an attribute the UFC loves to see in prospective signees.
That he was already offered a Contender Series deal means at a minimum the UFC is watching. The powers that be consider him ready—or almost ready—to sign on the dotted line and become a member of the UFC roster.
Savoie should find this encouraging, but hopefully he isn't rushed into a high-profile situation. Contender Series is a good showcase, but with only six fights under his belt, another fight or two at the regional level won't hurt him.
Look for Savoie to become a member of the Contender Series roster in 2019 or maybe even sign directly to the UFC if the opportunity arises beforehand.
https://www.youtube.com/embed/XXBsWccO5XI?wmode=opaque
3. Shane Campbell | LW | 30 y/o | 14-6 | St. Catharines, Ontario
The name "Shane Campbell" should ring a bell to most UFC fans. The Canadian lightweight competed five times in the promotion from 2015-2016. Campbell lost all but one of his UFC appearances and was subsequently released from the promotion in late 2016.
Retrospectively, Campbell's 1-4 run in the UFC isn't as terrible as it appeared originally. All four fighters Campbell lost to were in the promotion years before he arrived and are still there today. If you're going to lose fights, John Makdessi, James Krause, Erik Koch, and Felipe Silva aren't bad names to lose to.
Since his UFC departure, Campbell has been on a tear. The Ontario-born, British Columbia resident is undefeated in his last four fights, with three submissions and one knockout to his name in that stretch.
Reinvented, rejuvenated, and refocused, Campbell eyes a redemption run in the UFC.
The Skinny
Like most fighters, Campbell has his fair share of doubters and supporters. The former and the latter can argue all they want about Campbell's skills and how good he really is. One thing that is not up for debate, however, is Campbell's fan-friendly style.
Nicknamed "Shaolin," Campbell was first inked to the UFC after back-to-back-to-back highlight-reel knockouts for the WSOF and MFC promotions, respectively. In his last four fights, Campbell has run through all the top-tier talent Unified MMA has provided him. Whether it is a knockout or a submission, fans can rest assured Campbell is going for the finish at all times.
It isn't easy for a fighter who has been cut from the UFC to make it back to the big show. Luckily for Campbell, it certainly isn't unheard of either, and he has definitively proven to perform above the local circuit.
If a lightweight goes down with an injury at UFC Calgary, don't be surprised to see Campbell's name added to the UFC roster.
https://www.youtube.com/embed/2JNtLul9kvo?wmode=opaque
2. Kyle Nelson | FW | 27 y/o | 11-1 | Huntsville, Ontario
One of the more underappreciated fighters in Canada, Kyle Nelson is the real deal.
The 27-year-old fighter has won all but one of his professional bouts dating back to his debut in 2012. Seven of Nelson's victories have come within the distance. Most notably, Nelson holds a win over former The Ultimate Fighter winner Jonathan Brookins.
In his last bout, Nelson knocked out 13-fight veteran Khama Worthy in just 93 seconds at BTC 1: Genesis.
Nelson's lone loss was suffered at the hands of Adrian Hadribeaj back in September of 2015. The loss isn't anything to get too hung up on however, as Hadribeaj is now considered one of the top welterweight prospects in the U.S. outside the UFC and Nelson is a featherweight.
The Skinny
The Ontarian hasn't necessarily fought the toughest competition on paper, but sometimes that doesn't tell the whole story. Nelson is a well-rounded, technical fighter with good hands and impressive wrestling.
Oftentimes, Nelson makes his work inside the cage look so easy and effortless. Even his quick finishes seem like complete performances. It is an absolute pleasure to watch Nelson compete each and every time he laces up the gloves.
It helps Nelson's cause that his only loss came to a top prospect two weight classes above his own. His age paired with his record should result in his name being circled on any scouting report.
If the UFC isn't feeling confident enough to bring Nelson straight to the big show, he should at a minimum be in consideration as a late addition to Contender Series.
https://www.youtube.com/embed/U2HlS04fzjQ?wmode=opaque
1. Jesse Arnett | BW | 33 y/o | 15-4 | Calgary, Alberta
If anyone deserves to be number one on this list, it's Jesse Arnett. The 33-year-old has endured a handful of letdowns throughout the past year due to his aforementioned contractual exclusivity with TKO MMA.
Arnett was offered a UFC contract back in January as a short-notice replacement for the injured Charles Rosa at UFC 220. Despite Arnett's age, TKO would not waive his exclusivity clause. Arnett was forced to turn the fight down.
FloCombat has also learned that prior to his last fight, the UFC offered Arnett a shot on the Contender Series this summer. Once again, Arnett was forced to deny the life-changing opportunity.
Earlier this month, Arnett defeated Sebastian Ruiz by second-round submission to retain his TKO bantamweight championship. After the bout, Arnett finally reached an agreement with TKO.
If the UFC comes calling before he fights out his last fight on his TKO contract, the promotion will let him pursue his dream.
The Skinny
"Big Cat" is as established as they come on the regional scene. The Alberta native has won 12 straight fights, many of which were against the toughest opponents Canada had to offer. Only two of Arnett's 15 wins have gone the distance.
Hopefully the UFC's interest in Arnett has not faded, because he's a phenomenal talent. His poise, calmness, and willingness to "go to war" have made him must-see TV for years. His ground game is scary, with most of his victories coming by way of submission.
Arnett is good enough to be in the UFC. Period. As a matter of fact, Arnett was UFC-caliber six or seven fights ago. He's proven time and time again he is the finest bantamweight Canada has to offer. As reputable of a promotion as TKO is, Arnett is above the regional scene.
Hey, UFC: Sign Jesse Arnett.
https://www.youtube.com/embed/o09wK5AoviI?wmode=opaque
---
Honorable Mentions
Tom O'Connor, Cole Smith, Rudy Alexi Argyriou, and Pat Pytlik's lacking fight footage made it hard to gauge what they bring to the cage.
Promotional exclusivity prevented Adam Dyczka (TKO), Mandel Nallo (Bellator MMA), Tanner Boser (ACB), Marc-Andre Barriault (TKO), TJ Laramie (TKO) and Malcolm Gordon (TKO) from consideration.
Yoni Sherbatov, Chris Bukwas, Peter Grajcar, Charles Jourdain, and Louie Sanoudakis are phenomenal talents, but recent losses have excluded them from contention.
If there was a number six on this list, it would most likely be Julien Leblanc. The 5-0 middleweight has turned heads for his recent streak of finishes. With a bit more experience, Leblanc shouldn't be surprised if the UFC comes knocking on his door.